Okay, I was out of town most of last week and I didn't have internet access, so I couldn't do my In My Mailbox. So, I'm just going to add the books I got this week with the books from last week.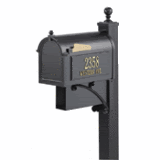 The Clique Summer collection by Lisi Harrison  
I won Secret Society from a little giveaway I saw on twitter, I won the E. Scott books from Chelsea over at the Page Flipper (along with a bamboo notebook!), I won the Clique Summer collection from teenfaze, along with two pair of flip flops, and I won Jo Knowles books (signed!) from a contest she had.